We are a small, private hobby cattery and one of the oldest and most experienced NFC catteries in Austria. Since 1994 we had over 40 beautiful and healthy litters.
The cats live together with us in the 8th district of Vienna and in an old cottage in Lower Austria.

The Norwegian Forest Cats are fascinating big and strong built cats with a shiny semi-long coat, a full ruff, a long bushy tail and lynx-like tufts on their ears.

Our kittens leave us earliest at 3 month of age, fully vaccinated and have got an excellent international pedigree and a purchase contract. Kittens as well as their parents have a detailed health certificate.
--> Kathinka and Helnwein have kittens!!!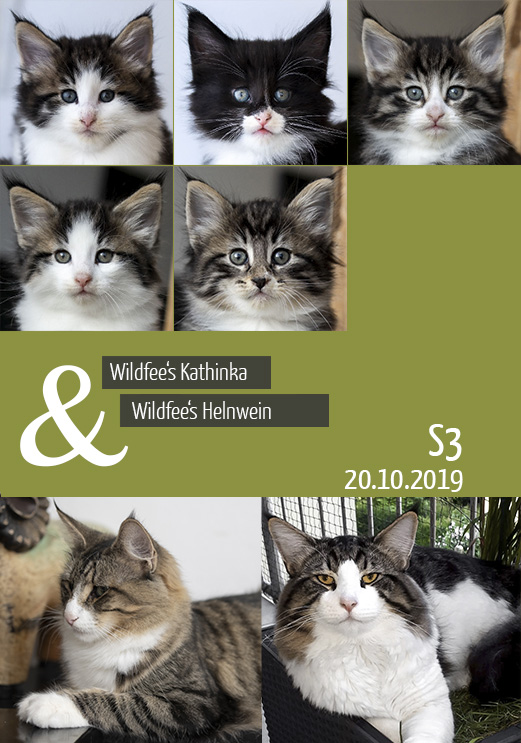 --> Grieslie and Helnwein have kittens!!!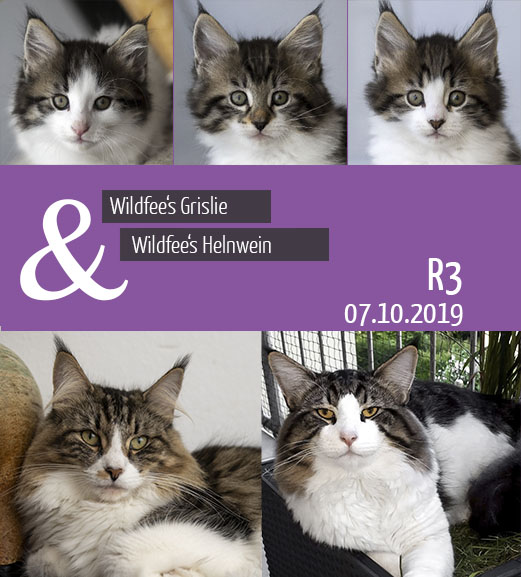 NATIONAL WINNER WILDFEE'S JOXY


We are very proud of our second National Winner in a row.







---
NEWS
Murthy d'Hibernia, JW:
Best in Variety, Best in Show,
Best in Category and Best of Best 3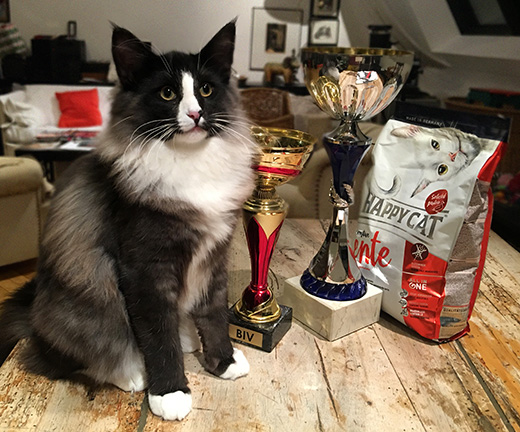 ---
SC Wildfee's Pernilla NOMINATION at the World Show!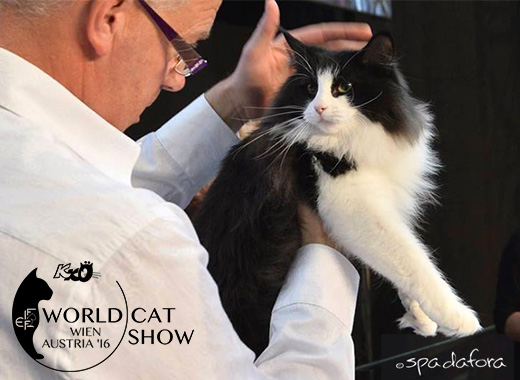 ---
A new boy in town
Murthy d'Hibernia, JW
Thank you Cécile for entrusting us this marvellous treasure. He is a dream come true with super look, super details and a temper to die for!
---
She stays!

Wildfee's Cyrilie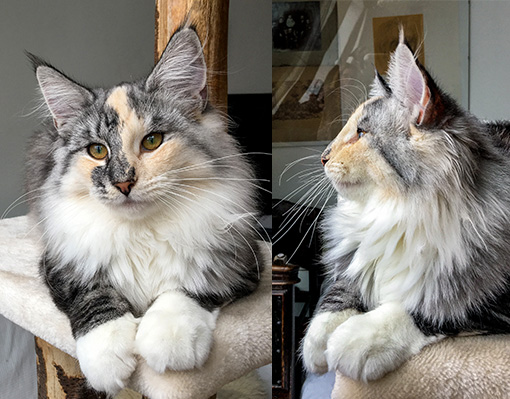 ---
DSM!!!



At the FIFe show in Wien 24+25/01/2015

Once More became BEST IN SHOW both days and now can proudly call herself Distinguished Show Merit!

Pernilla won CACS BIV on Saturday and CACS NOM on Sunday.

Edda won BIV on Saturday.







---
---
---
Edda did it again!
BEST IN SHOW &
BEST IN VARIETY
In Brno on 04th of may 2013
SC Edda Edelweiss du Valldall, DVM won Best in Variety & Best in Show and got one vote at the Best in Catergory.

Prinsessen and her daughter Pernilla 6-10 months were also nominated for BIS.
Unfortunately there were not enough NFO in their classes for a BIV.

The judges were thrilled with Pernillas look, but in the end a MCO won with one vote more.
---
---



Super Results!




BIS & BIV for Edda


SC Edda Edelweiss du Valldall, DVM became Best in Show on saturday and Best in Variety on sunday in Hollabrunn. We're extreamly proud of our sweet girl!

And our junioirs got super results as well! Prinsessen and Foxy were Ex1 and also BIV on both days!




---
---
---
---
Wildfee's Norwegian Forest Cats - Lerchenfelder Straße 120 - 1080 Wien - Österreich