The garden of our old cottage in the "Waldviertel" in Lower Austria is about 800m2. We had it cat-safe fanced in, so our forrest cats can climb the trees, indulge the sun and hunt mice, bugs and unfortunately also butterflies.
During the summer month we spent most of the time in the cottage. In winter we use it on weekends.
The garden in summer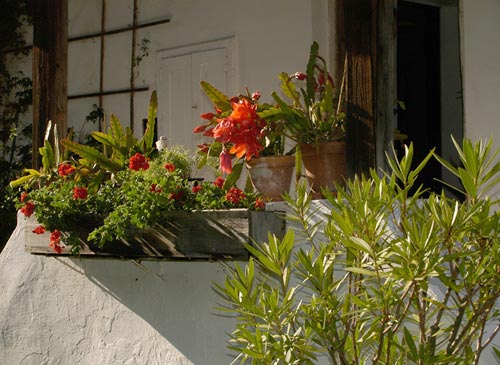 Once More and Edda experience smells and noises in the autumnal garden.