Foxy is a black silver torbie / white dream come true. She is our first tortie and we love the color she brings into our cattery.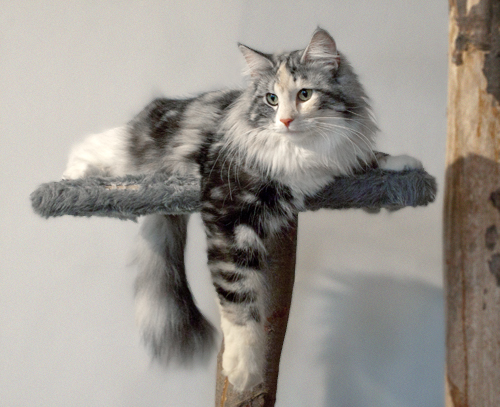 We admire her mother Camelia for a long time - she is awsome, has a wild natural NFC look, a great profile and chin, is really big and strong and beautifully places big ears with large tufts. Foxys father has a stunning look too and a pedigree that we love so much.
Furthermore both parents are extremely friendly and sweet cats.
photos:
more photos:
© Camelion*PL